Wuling Motors (Wuling), a Chinese automaker, served as the Official Car Partner for the big event of the G20 Summit in Indonesia with its Air EV, the nation's first electric vehicle. Currently, up to 300, Air EV units are on the island of Bali, where they are hosting G20 member delegations and representatives from other international bodies. The employment of a custom-created livery as the identification of the participation of the Wuling electric car in the international scale event is one particularity that draws the attention of the 300 Air EV units.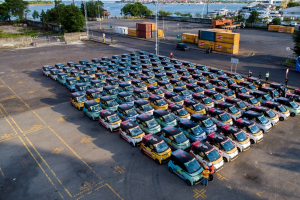 300 Air EV units from Wuling will serve as Official Car Partners for the G20 Summit in Bali from November 15–16, 2022, facilitating the attendees' mobility as well as that of the participating international organizations.
To recognise Wuling's first electric car's participation in promoting green transportation at the Bali G20 Summit, Wuling Air EV, the official G20 car partner, is awarded the unique livery designs. This electric vehicle is compact and has two alternative styles. Both have their distinct significance, but this time, Indonesia is preeminent because it is hosting the G20 Summit.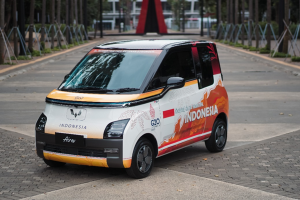 The Megamendung batik style served as the inspiration for the original sticker that identified Air EV as the official car partner of the G20 Summit. A touch of the red and orange color spectrum on the car's body and some cloud motifs on the front goes well with this Cirebon batik pattern. This cloud motif's underlying ideals include serenity, freedom, and camaraderie. This is consistent with the English term Air EV, which translates to "air that travels freely."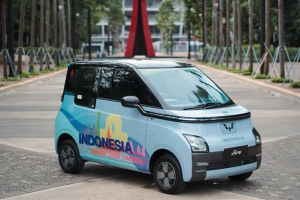 Wuling Air EV, the official automobile of the G20, also sees the touch that represents variety in Indonesia in addition to the Megamendung motif. The silhouettes of various recognizable structures throughout the nation, like the National Monument (Monas), the Prambanan temple complex, and the Penataran Agung Lempuyang Temple, reveal it. This stands for harmony in contrast. The phrase "Shaping Clean Tomorrow" is also written there as a gesture toward a cleaner future.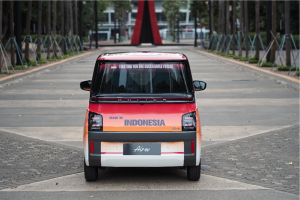 The two designs feature distinct patterns and colors on the back, but the lettering is the same on each. First, there is the statement "Together for the Sustainable Future," which denotes that Wuling, through Air EV, offers sustainable transportation options.
The primary G20 Indonesia 2022 logo is a decal on the roof and hood of 300 Air EV vehicles that will facilitate mobility at the forthcoming G20 Indonesia Summit. The Official Car Partners at this summit conference go by both names. Recover Together Recover Stronger, the slogan for the G20 Summit is written on the windshield.