Global conglomerate Samsung SDI has announced that it will invest $1.3 billion in setting up of cylindrical battery lines in Malaysia by the end of this decade to realize its ambition to become a global top tier company.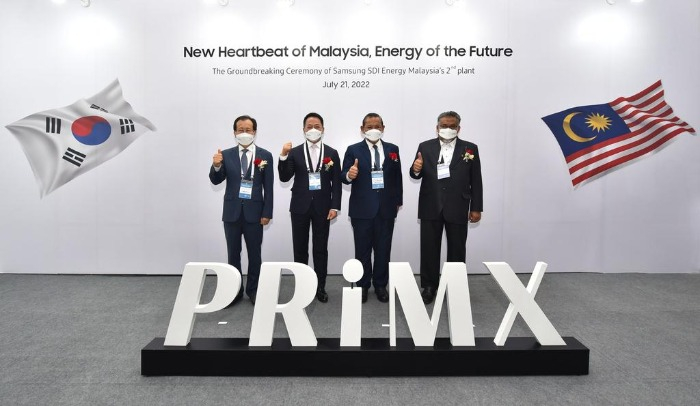 A novel ceremony was held for the construction of a second battery production unit in Seremban, Malaysia. The new facility will be equipped with the state-of-art tools and innovations to step up the product line. The project will be completed by 2025 in a phased manner.
The company informed that the mass-production of PRiMX 21700 cylindrical batteries at the manufacturing unit at Samsung SDI Energy Malaysia (SDIEM) will commence in 2024.
The second factory of Samsung SDI is necessitated by the rising demand for cylindrical batteries in the world. The production from the new manufacturing facility will be used in applications like electrical items, electric vehicles, micro mobility, energy storage systems and so on.
YooNho Choi, President and Chief Executive Officer, Samsung SDI, said, "The groundbreaking ceremony will serve as a starting point for realizing our vision to become a Global Top Tier Company by 2030. With successful completion and early stabilization of Plant 2, we will make SDIEM the center of the global battery industry. With the support from the Malaysian state government and partner companies for best quality, we will be able to realize the vision much faster."
Aminuddin Harun, who is the Menteri Besar of Negeri Sembilan, said investments from Samsung SDIEM are necessary for Malaysia's robust economic growth.
Harun held, "Not only is this testament to our economic potential in Negeri Sembilan, but also the investment-friendly policies implemented by the State. Samsung SDIEM's investment to be the pioneer in Electric Vehicle (EV) Battery Cell manufacturing in Seremban will continue to create jobs for the youth and spur more opportunities for local businesses."
The cylindrical battery market worldwide will grow from about 10 billion cells in 2022 to more than 15 billion cells in 2027. The per year growth rate is about 8 per cent on average.