A memorandum of understanding (MoU) has been established to investigate the technical and financial viability of a hybrid offshore floating solar park that makes use of Singapore's ocean, tidal, and wind resources. The three organisations with Singaporean headquarters listed below have signed an MoU.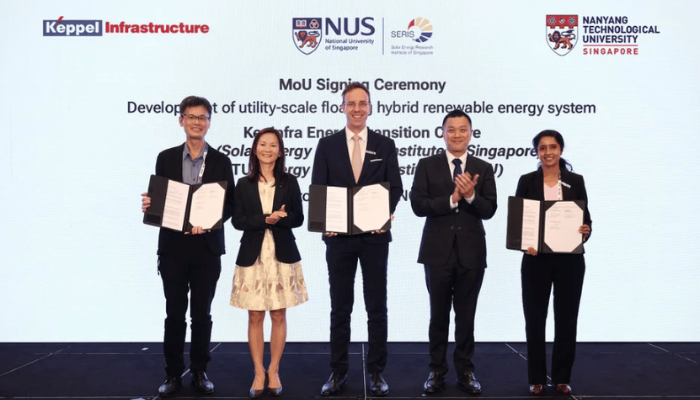 Energy Research Institute @ NTU (ERI@N), a division of Nanyang Technological University (NTU), Singapore.

Through its applied technology innovation unit KepInfra Energy Transition Center, Keppel Infrastructure (KETC).

Through the Solar Energy Research Institute of Singapore (SERIS), and the National University of Singapore (NUS).
The MoU is a collaborative study on the technical and economic sustainability of creating a first-of-its-kind floating hybrid RES for the island nation and city-state operations in Southeast Asia. The agreement for the study was signed at the Asia Clean Energy Summit 2022, which was a part of the Singapore International Energy Week held at Marina Bay Sands.
The floating hybrid renewable energy system (RES) proposal, which is subject to regulatory approval, entails offshore modular floating solar platforms combined with other renewable energy sources at a particular offshore test location in Singapore waters. If the study is successful, the partners plan to develop and deploy a pilot system with at least 100 MW of renewable generating capacity.
When The Hydro And Solar Work Together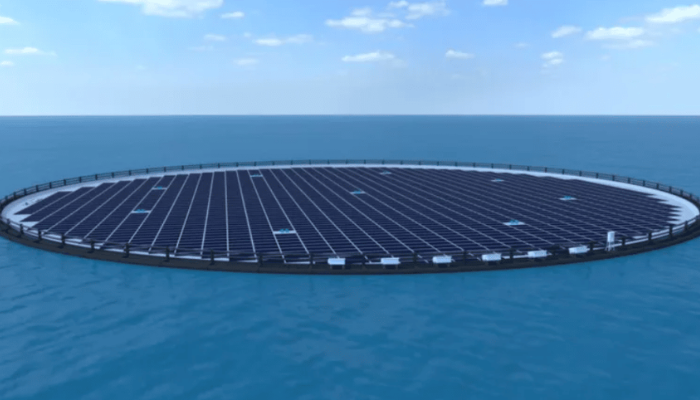 Keppel Infrastructure will employ its expertise in power retailing, creating comprehensive low-carbon solutions including renewable energy systems, and managing reliable and effective energy and environmental infrastructure. Among its projects for this year are the beginning of the trial importation of 100 MW of hydroelectric power for the Laos PDR-Thailand-Malaysia-Singapore Power Integration Project, the installation of Singapore's first membrane-based nearshore floating photovoltaic system on Jurong Island, and the recent start of Keppel Infrastructure @ Changi, Singapore's first Positive Energy Building under the new Green Mark program.
While SERIS will provide experience in the design, component selection, installation, and management of the solar assets, ERI@N will handle tidal modeling with tidal flow conditions in the tropical belt of Singapore waters to calculate power density.
In addition, SERIS and ERI@N will discuss how to integrate the pontoon-based floating solar structure with other oceanic renewable energy systems, as well as how to deal with concerns like biofouling, salinity-related corrosion, and high wind and wave stresses on the mooring and anchoring system.
An offshore floating hybrid renewable energy system that combines the sun, wind, and waves as complementing energy sources may produce power continuously and 24/7 with a higher capacity and a lower levelized cost than single-source energy platforms.